"SocialMatch" of value Co., Ltd. (hereinafter referred to as "SocialMatch".) has created a collaboration for joint product development between chata Inc. (hereinafter referred to as "chata".) and SEPAK, which supports craftsmen in Cambodia. (hereinafter referred to as "SEPAK".)
This project was adopted for Yokohama City SDGs biz support project. The products were designed by chata to sell on their EC website, and produced by SEPAK with Cambodian producers.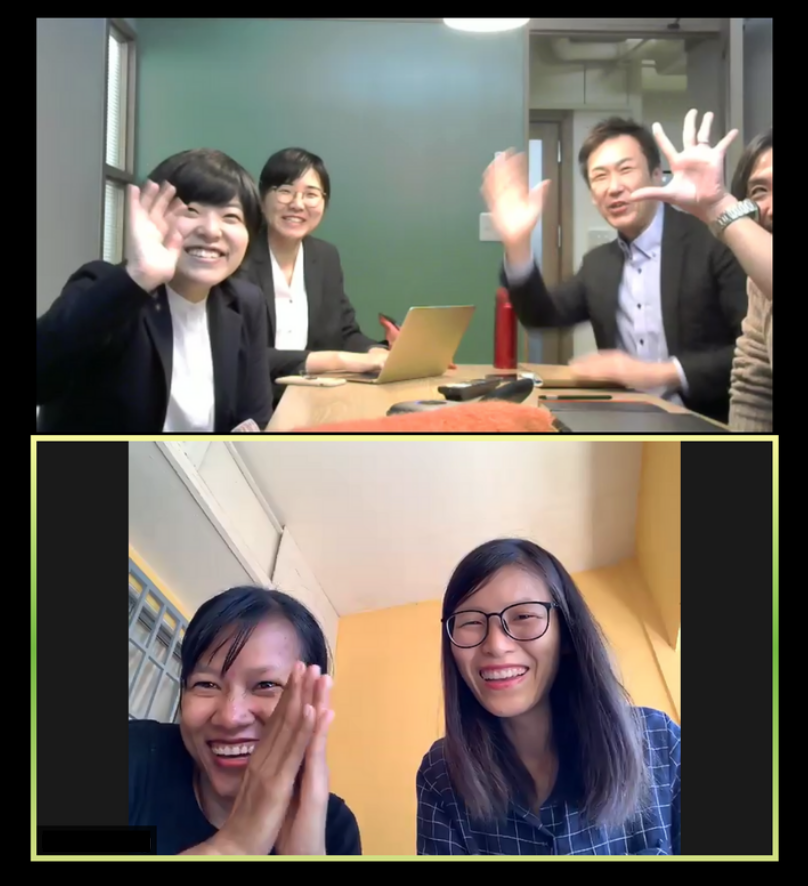 ・Background of collaboration project
chata develops products and services which lead to the use of bicycle. They wanted to develop the new products to be "good for customers," "good for makers and sellers," "good for society," and "good for the future"

SEPAK has partnered with 100 producers who make handicrafts in Cambodia. 80% of the producers are women, mainly living in the village. SEPAK provides technical training and sales support for producers to raise their skills and income.
SEPAK wanted to collaborate with Japanese companies to expand overseas markets and improve skill for "Made in Cambodia" products.
SocialMatch connected with chata and SEPAK with high affinity and supported the project.
This project, which was adopted with the Yokohama City SDGs biz support project, is the production of messenger bags that promote the use of "My bags (not plastic bags)" and the safe use of bicycles.
Messenger bags designed by chata and produced by SEPAK with mainly female producers from the Cambodian village will be on sale on chata's EC website this summer.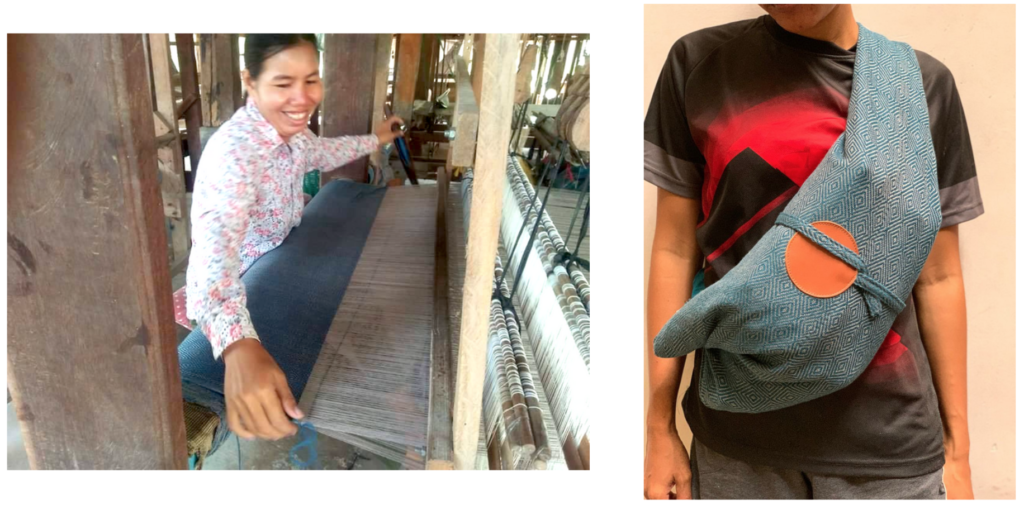 From November 2020, we held online meetings between chata and SEPAK totally six times, we discussed design proposals, exchange of samples, and final orders. SocialMatch introduced each other, translated English into Japanese, supported their communication, provided information about Cambodian culture and business customs, and gave advice on the projects.
SocialMatch made the business collaboration with global partnership by online even during the COVID-19 pandemic.

・Achievement of SDGs

SocialMatch aims to solve global social problems and contribute to the achievement of SDGs through the collaboration between local social entrepreneurs and Japanese companies.
Vulnerable female producers in Siem Reap province, Cambodia, are involved in the production of messenger bags, which increase their income. So it approached SDGs goal No.1 "NO POVERTY".
In addition, this project will be an opportunity to improve the skills and abilities of producers, and it approached SDGs goal No. 10 "REDUCED INEQUALITIES".
Also in this project, chata, SEPAK, and SocialMatch cooperated together so it approached SDGs goal No. 17 "PARTNERSHIPS FOR THE GOALS".
We aim to create more sustainable collaboration with social impact in the future.
* Reference: Transforming our world: the 2030 Agenda for Sustainable Development: https://sdgs.un.org/2030agenda (accessed May 10, 2021)
・Comments
Mr. Masaru Jiromaru, CEO of chata Inc.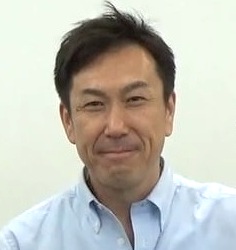 Since we are developing products and services which lead to the use of bicycles, we carried out this SDGs project with the hope we could work on SDGs related to bicycles.
If you try to carry out CSR activities with your own funds, it will not last long and will not be sustainable. Then we learned about SDGs, which are sustainable initiatives. I would like to make social contributions with the strength of our company.
SEPAK responded very quickly and was enthusiastic about studying, and was able to deal with manufacturing properly, so we're glad to work with SEPAK.
SocialMatch was very helpful with their English interpretation and translation of even casual conversations, as well as their frequent follow-ups and reports.
In addition to making a social contribution to Cambodia, a portion of the proceeds from the sale of the messenger bags will be donated to provide free food for the children in the community, which will help solve social issues in Japan. This is a challenge that aims for a four-way good: "Good for customers," "Good for makers and sellers," "Good for society," and "Good for the future"! This will be a challenge to achieve the goal of "four-way goodness".
Ms. Bouyky, Representative of SEPAK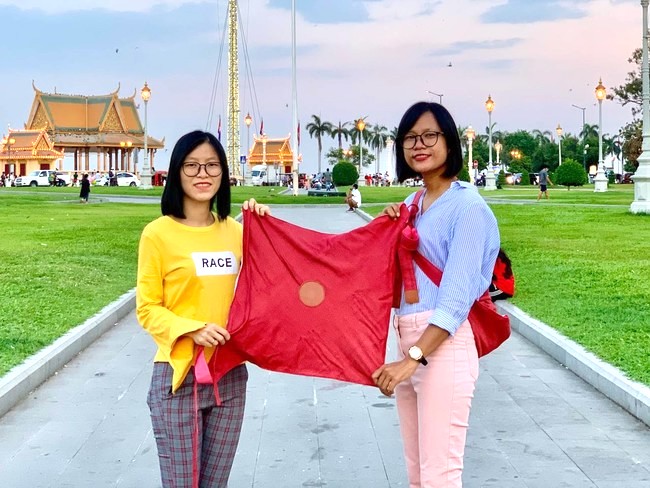 We are really delighted to receive the project to build a new Japanese messenger bags style that is made by our Cambodian producers who are vulnerable and strive to work for a living.
This is a very first time and meanwhile a very great experience for SEPAK that we can work with Japanese company chata and fully facilitated by SocialMatch. We are also grateful to AAC for raising our name to SocialMatch. We are honored to work on this project because of the three main reasons.
First, we are very proud of the creative design that let us make the messenger bag related to Japanese style. Through this, we can learn more about Japanese culture plus helping handicraft artisans, we have a chance to educate them on a new design by using our spec sheet to communicate with them. We both take responsibility for that until we hand products to our customer, which not every artisans can do.
Second, we improve the ecosystem by local-sourced material which is Diamond Ikat weaving fabric made by our women producers in Siem Reap, modern logos stamped leather, and vulnerable women that tailor the bags. Our slogan is #madewithjoy #buywithlove so whenever there are orders to our artisans, they can gain more income to afford their lives and their families'. Therefore, they will live happily and our clients will get the lovely products as they order.
Third, this is our dream. We always want to export our products overseas to show Cambodian made products to the world and at the same time upgrade the quality much more better. After we get this opportunity, we experience more in shipping and we hope to work in other projects with more and more Japanese companies in order to expand our market and provide sustainability to our artisans in Cambodia.
Thank you!
value Co., Ltd. (SocialMatch) COO Asami Higuchi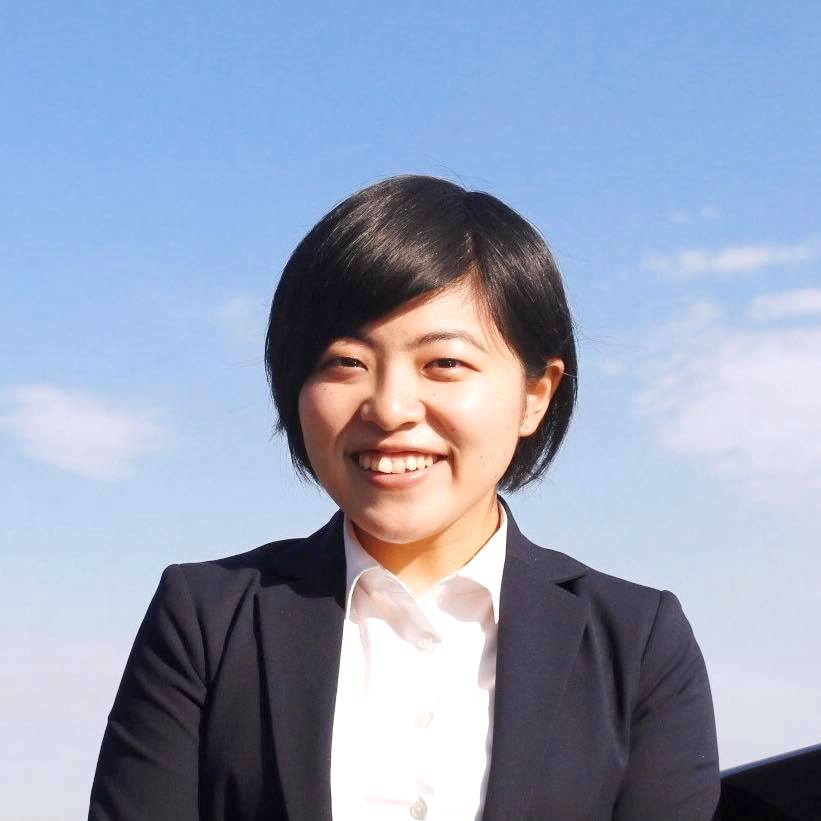 I received the inquiry from Mr. Jiromaru and he were considering making bags using Southeast Asian materials, hand made by the local producers. SocialMatch created a partnership with Southeast Asian social entrepreneurs and I thought SEPAK will be the best partner. I introduced SEPAK because they partnered with 100 producers and produced products from various local materials to make "Made in Cambodia" handicraft products.
We heard that there are some people in Cambodian villages who cannot leave the village to work because women need to raise children and do household chores, and their cash income is not stable only by agriculture. In order to support women in villages suffering from these situations and give them opportunities to work, SEPAK provides technical training to women and asks them to manufacture products as partners.
During the online meeting between chata and SEPAK, they had a common feeling with creating products that help solving social issues, so they were very enthusiastic from the first meeting. The Messenger bag has the image of Japanese traditional single fabric called "Furoshiki". This Messenger bag is made with "Kroma", which is known as a universal cloth like "Furoshiki" in Cambodia.
It is truly a product that is a combination of Japanese and Cambodian traditions and culture, with a lot of thought put into it.
Social Match support for ASEAN social enterprise
Social Match would like to support social enterprise by collaborating with Japanese companies!
Please contact us if you meet all the requirements as below!
①Registered in ASEAN countries
②Doing business/activity to solve local social problems
③Possible to communicate English
④Interested in making collaboration with Japanese companies
<Contact>
Ms. Asami Higuchi
Email: info@socialmatch.co.jp
TEL :(+81)50-3692-4123